Second Hand Tumble Dryers
For many households, having a good, effective tumble dryer in the home is essential. If you are looking for a second hand tumble dryer, you naturally want one that is in good working order and won't leave you in the lurch by breaking down. However, often those that purchase second hand appliances such as these find that they end up with a substandard appliance that breaks down or doesn't work properly to begin with.
Avoid these issues by coming to the experts
If you want to benefit from the cost effective benefits of buying a second hand tumble dryer but without compromising when it comes to quality and service, we can help. Our experts can provide you with access to superb quality second hand tumble dryers to suit a range of needs and pockets. In addition, you can benefit from our excellent service levels. So, get in touch today to find out more about our range of second hand tumble dryers.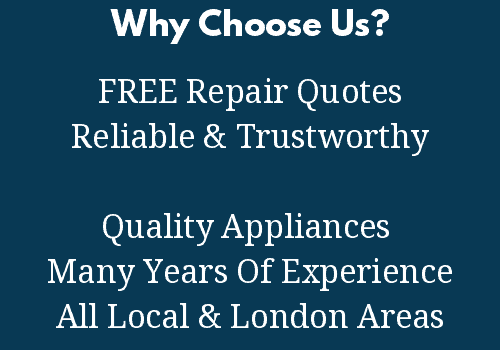 Give us a call for any Sales or Repair questions