Fridges & Fridge Freezer Repairs
Fridges and fridge freezers can stop functioning properly for all sorts of reasons. The good news is that they can often be repaired with ease by someone with the expertise and experience to carry out these repairs. This means you won't have to worry about investing in a new one, as you can simply get your existing fridge or fridge freezer repaired at a much lower cost and without any unnecessary delays.
Speak to our experts
If your fridge or fridge freezer has stopped working or you are experiencing issues with the functioning of the appliance, you may be able to get it repaired at a far lower cost than getting it replaced. To find out whether our experienced professionals can help and to get a quote on your appliance repair, contact us today and we will be delighted to help.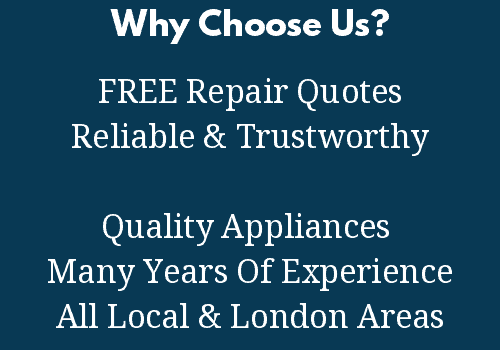 Give us a call for any Sales or Repair questions